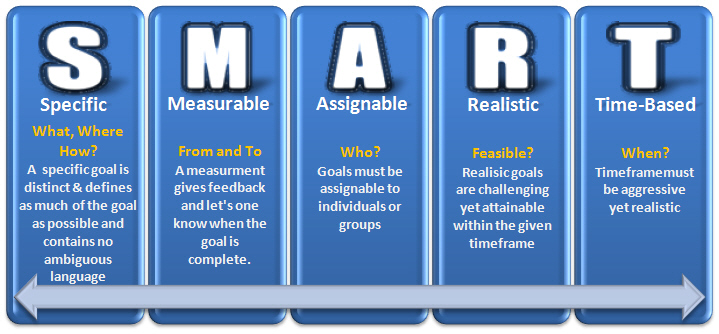 In early 2014 I put a weekly calendar together with the races I had already signed up for.  Ironman Chattanooga was my "A" race but I must admit I tend to treat all races as "A" races once the bib is put on.  At that point I had already signed up for the Houston Marathon in mid January, Rocky Raccoon 50 miler in early Feb, the Cowtown Ultra at the end of February, the New Orleans 70.3 in mid April, the Boston Marathon eight days after New Orleans, and Ironman Chattanooga at the end of September.  Not the ideal spacing of races but what are you going to do?
I came up with measurable goals to where I wanted certain aspects of my fitness to be before the Ironman race.  I then set intermediate goals every 4 weeks and would test to see how my progress was coming.  Although I had drastically ramped up my weekly running mileage since returning to running in November I was still terribly out of shape relative to where I had been a year ago.  I was still occasionally having issues with my right knee and I had done very little cycling and swimming.  I decided running would be my focus until I got through the 50 miler then I would switch to heavy bike training as everything I had read and heard from successful Ironman athletes pointed to bike strength as being the number one attribute for a successful Ironman race.  Swimming was a second thought as I didn't enjoy it near as much as the other two sports and it didn't have as big influence on the Ironman distance race as cycling and running did.  My disappointing race at IMTX weighed heavily in my planning.
Cycling Goals
I bought a power meter just before IMTX but only had a few weeks to understand what the numbers all meant.  I tested FTP just one time before IMTX and in hindsight think that test may have given me false data which caused me to ride IMTX at lower intensity than I might have been able to get away with.  2014 was the year I learned a lot about training and racing with a power meter.  I studied Books by Joe Friel and Andy Coggin on how to increase bike performance.
The higher your watts per kilogram (FTP/Weight) the faster cyclist you will be.  My goal for the bike was to build my watts per kilogram to 3.53.  This meant I needed to drop 22 lbs to get to 165 lbs and raise my FTP 45 watts to 265 watts.  I had been at 168 lbs 14 months earlier before I was supposed to run the NYC marathon so I knew that was achievable.  I was not sure raising my FTP 20% was achievable but had read some articles on the interweb that suggested it was. I followed the half ironman training plan on trainerroad.com leading up to New Orleans 70.3 in April and Boulder 70.3 in June.  This plan had several weeks of FTP building rides (Power intervals, FTP intervals, sweet spot intervals) prior to transitioning to race specific rides.  I despise riding on the trainer and I found I am able to push myself harder riding on roads so I did many of these workouts at Texas Motor Speedway or on the Hwy 360 access road.  I was happy with my bike performance at the New Orleans and Boulder races as I was able to place fairly high in the bike portion for my age group.  Not as high as my buddies Matt and Jeff, but I was back to the same level I was at two years earlier when I competed in the Galveston 70.3 and Redman 70.3.  After Boulder 70.3 I transitioned into the build part of an Ironman training plan from Matt Fitzgerald that included lots of higher intensity bike intervals (FTP intervals to building to 40 minutes total time at FTP) and longer sweet spot intervals (just below FTP) .  The plan also called for alternating long rides and shorter rides with longer runs after (Bricks), every other weekend.  I never seemed to be able to get all the rides in per plan but I was training with much more intensity on the bike than I had before IMTX. I raced River Cities in early August and my power numbers suggested my FTP had risen to 254 watts but the race was not a perfect test of FTP.  A few weeks later I went out to TMS and did the test again as prescribed by my buddy Roberto, a Level 1 Triathlon coach, who I'd been consulting from time to time.  I was so happy when I got home and looked at the data.  My FTP was calculated to 266 watts and my calculated HR zones on the bike had all shifted up by about 8 BPM.  It is so gratifying to set an aggressive goal and achieve it.
I have been using Training Peaks for a few years to analyze my training. After reading a great deal on what all the numbers meant I developed a pretty good grasp of where I was and where I wanted to go.  Before IMTX last year my cycling CTL (A measure of training stress over 6 weeks) had maxed at 49 and was at 42 the day before the race.  I knew I would have to increase this training load prior to Chattanooga top perform better on the bike as well as the run after.  Thru the year building up to Chattanooga I built my CTL up to 70 and then tapered to a 58.   The day before Ironman Chattanooga my Training Stress Balance (TSB) was at +22 for the bike alone.  This is a measure of your freshness based on the reduction in training.
My weight was another issue.  I was still hovering in the mid 170s a few weeks before Boulder 70.3.  I was also thinking a lot about my shortness of breath on the run problems at IMTX and the other 4 half Ironmans I had completed.  I thought my nutrition and hydration might have been contributing to this.  A friend, Gary, had told me about how his friend Eve, who has a sports nutrition coaching business, had helped him run a 2:54 marathon.  Gary is one of the local elite runners in my age group so a recommendation from him holds merit.  I started consulting with Eve before the Boulder half Ironman.  I'll post more about my nutrition and hydration changes later but the results had me down to 166 lbs before Ironman Chattanooga.  Just about where I had set my goal weight at the beginning of the year
Running Goals:
I look back and laugh at the goal I set for my run.  I am somewhat a student of Dr Phil Maffetone (and Jack Daniels, Tim Noakes….) and his premise that you need to run all in zone 1 to build your endurance speed. For the last few years I had tested my pace at 130bpm HR( top of my zone 1).  At the end of my NYC marathon training my MAF test was about a 7:40 minute pace.  After the injuries and weight gain since then it had deteriorated to a 9:37 pace in December of 2013.  I had set a goal of 7:15 MAF pace for pre IM Chattanooga.  I think it ended up at 8:10.  I must have thought all the slow training for Rocky Raccoon 50 would have a bigger impact when I originally set the goals.  What I did notice was my MAF pace was not decreasing with just long slow runs as is predicted by Maffetone.  It wasn't until I started adding track and tempo work in my build before the Boston Marathon that I noticed my MAF pace start to decline.
I had Boston coming up the week after NOLA 70.3.  Because of my knee issue and subsequent DNF at the Cowtown Ultra in late February I decided I'd rely on the bike training mainly for my endurance training.  I don't think I ever ran longer than 14 miles between the DNF and Boston.  This turned out to work pretty well.  I was so happy with my pacing at Boston because I was able to run the last 5 miles at a faster pace than the first 21.  My legs felt great the last 5 miles and I am convinced this was due to not having the wear and tear from all the long runs while training.  I thought about my running before IMTX and how I had run all those marathons in the previous months, not healing my injuries.  I then thought about my buddy Jeff and how his longest run before a great IMAZ marathon was 13 miles.  Considering all this, I decided I would ignore the long run portion of the Fitzgerald plan and spend most of my time running shorter distances at higher intensity.  I think I did only one run of 16 miles prior to Ironman Chattanooga and most others were in the 10-12 mile range.
I had also read several places that you only needed to run 20 minutes off the bike to train your body to run after biking.  I practiced this in my training for most all of my prior races.  In all of those races I started my run portion fine but my paces would quickly decline after a few miles.  I decided I needed to experiment and go old school in my build to Ironman Chattanooga by running longer after riding to see if that might help.
Swimming Goals:
Although I did set a swim goal of 1:42/100m for a 400m time trial I paid little attention to it thru the year.  I knew I needed to swim 4 or more times per week to improve but I rarely swam more than 3 times per week and never really tested myself during the year.  Michelle had told me she had been swimming five times per week since the beginning of the year and her improvement was definitely showing in the open water swims we did together.  It wasn't until about 6 weeks prior to the Ironman that I got serious about swimming.  I had totally lost any good form that I had ever had.  I had bad swim times in the races leading up to IM Chattanooga but the main reason I got more serious about the swim was I was fed up with always being the last person to finish our Friday morning training swims at the lake.  So in those last 6 weeks I made it a point to attend every lunch time Masters swim class I could.  Kelsey, our coach, provided me great input to get my left arm pull more in line, correct my hip over rotation, and scissors kick.  After a few weeks of this I was finally able to keep up with some of the swimmers on our Friday morning swims.  My swim confidence was coming back.
You might notice that the goals above were all fitness based.  I hadn't thought much about the other issues that might have contributed to my meltdown at IMTX when setting those goals.  It wasn't until later in the year that I started to realize I had other issues I needed to deal with.